International Women's Day - Gilly Conway
Around 40% of our staff identify as female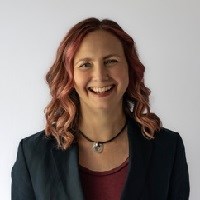 At Citizens Advice Cheshire West, the wellbeing of our staff and volunteers is at the heart of how we help our people be successful at work. Our policies are designed to protect and support our people, but what's really important for achieving equity is how we regard everyone as a unique individual. We want an environment where people feel confident to discuss matters that affect them and know that there are a range of options we can adapt to suit different circumstances.
A fundamental aspect of gender equity is ensuring that women feel safe. We have policies that cover gender violence and abuse, lone working, and dignity at work. We have zero tolerance of gender-related discrimination or harassment, and we encourage a culture where people will challenge undesirable language and behaviours.
We know many women are juggling a range of life responsibilities, and we can help with the practicalities of balancing those with work by offering flexibility to alter working hours and patterns and place of work – many of our people take advantage of hybrid working. This can really help women at different stages of life, whether pre or post-pregnancy or adoption, having caring responsibilities, or managing a variety of life changes.
We also do what we can to help people look after their physical, mental and emotional health. This includes stress counselling, an online mental health and wellbeing service, peer support from trained mental health first aiders, and an hour-a-week development time that can be used flexibly for well-being activities or professional or personal development.
Around 40% of our staff identify as female and are 45 or over, so our menopause policy and resources such as the 'Hot Flush' support group have been incredibly useful for a number of women experiencing symptoms. We want to eradicate stigma and embarrassment around menopause or any other aspect relating to women's health.
On a personal note, based on my own experiences throughout my career, I know there is still much to do in our society for women to feel safe, confident, and valued. I am incredibly proud to be a part of this charity where we wholeheartedly believe that equity is essential for individuals to thrive.
Gilly Conway, Chair, Citizens Advice Cheshire West