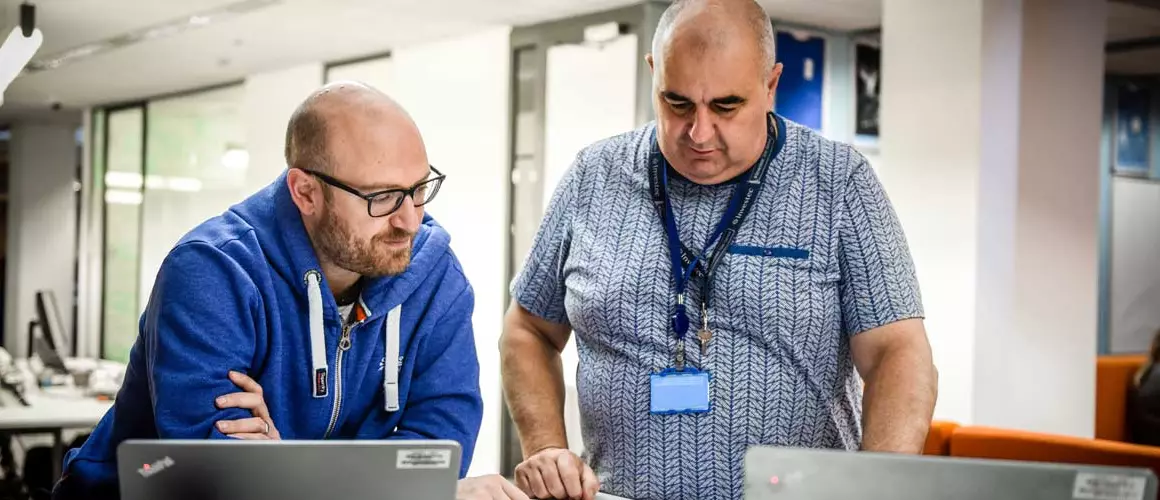 As an organisation we have a wide variety of opportunities for businesses to work with us. Any current opportunities are shown below.
Occasionally we will display opportunities on behalf of partners, these will be clearly labelled as a partner opportunity and we hold no responsibility over the outcome of these opportunities.
INVITATION TO TENDER: FEASIBILITY STUDY INTO THE DEVELOPMENT OF AN ONLINE TOURISM PACKAGING SOLUTION
Marketing Cheshire is looking to assess the potential to develop a new way of promoting and selling short breaks in Cheshire West and Chester. Working with a number of rurally based attractions and accommodation providers (led by the Ice Cream Farm), there is an appetite for businesses to work together to create new packages for visitors, combining attractions with accommodation to provide good value packages for families looking to do something fun.
We are looking to appoint a provider to develop a feasibility study to include a commercial case, potential suppliers and clear recommendations. The output from this feasibility study, should the conclusion be that an online packaging solution is viable, will then form the basis for a request for additional funding, to procure and implement the solution.

Reason for review/current service description
Cheshire West has a wide range of quality tourism attractions and accommodation providers which together provide a great basis for a short break or holiday. Currently all businesses tend to promote and sell themselves online via their own websites, destination websites and by using a number of OTAs from Airbnb to booking.com and viatour. Commission rates for OTAs are high and revenue is being diverted outside of the area. 
visitcheshire.com is predominantly focused on providing ideas and inspiration for visitors. There is an attraction ticketing function but each attraction and experience needs to be booked as a single transaction, with no ability to package up experiences. The visitor information centre acts as a ticket agent for a number of experiences and attractions but does not currently offer a commissionable accommodation booking service. According to STEAM, in 2021, 26 million visited Cheshire West and Chester for a day visit, and 2.8million stayed over. In 2019, 39 million visited Cheshire West and Chester for a day visit and 3.7million stayed over. There is significant opportunity to drive more overnight visits, with occupancy sitting at 65% on average throughout the year. The vast majority of attractions have a full year offer, whether open throughout the year or with a special events programme.
Scope
We would like to explore the feasibility of developing a new platform which brings together experiences, attractions and accommodation as bookable packages. This could be either as recommended packages (similar to secretescapes.com) or as a pick and mix type option allowing the customer to create their own packages. There are a number of areas we need to explore to assess the feasibility of this initiative.
Package travel directive
We need to consider options that enable us to sell packages whilst adhering to the package travel directive whilst it is currently in place, or successor legislation as implemented.
Commercial models
We would like to explore the options that would ensure it is commercially beneficial for all businesses involved and can cover costs associated with running the website/platform. We need to consider the financial model in terms of payment processing.
Technology
We would like to understand the potential technology options to facilitate delivery of the packages, this could include assessing off the shelf options, and current systems used by businesses including the potential for these to be interoperable with this new system. As part of this we want to consider options in terms of the redemption process and how it works with attraction point of sale systems.
Consumer needs scoping
We need to assess what the visitor needs and what would encourage them to book via this system instead of their existing method of booking a UK break. We need to understand drivers and motivators and get feedback on our proposed approach.
Incentive programme
There is potentially an opportunity to consider the development of the collaboration as an attractions pass or incentives programme, to encourage cross referrals by providing exclusive customer discounts.
Timescales
We require this work to be completed by the end of January 2024 at the latest. Interim milestones will be agreed with the appointed consultant. Deadline for submissions is 3pm Friday 6th October.
Proposals should include:

• Introduction (maximum 500 words)
• Detailed method statement (maximum 1000 words)
• Proposed timetable for production including key milestones (Table format - 1 page of A4)
• Demonstration of experience of providing similar services (maximum 1000 words)
• CV's of key personnel who will deliver the review (one A4 page summary per person)
• Financial proposal with daily rates and individual consultant day/time allocations

Proposals must be in an electronic format (e.g. MS Word/PDF) and emailed to: tenders@cheshireandwarrington.com by Friday 6th October at 3pm.
Bidders must complete and return the Form of Tender (Appendix 1). All prices must be fixed and firm, please include an hourly rate which can be used for any subsequent contract variation. They should be quoted in pounds sterling and exclusive of VAT. Tenders should detail any ancillary costs and expenses included in the price. Proposals should not exceed £40,000 excluding VAT.
Download the full tender document here
Invitation to Tender: Feasibility Study into the Development of an Online Tourism Packaging Solution
DATE ADDED: 9/20/2023 5:01:22 PM
INVITATION TO TENDER: BUSINESS IMPROVEMENT DISTRICT DEVELOPMENT PROGRAMME 
Marketing Cheshire, on behalf of the Destination Chester partners including Cheshire West and Chester Council (CWaC), is seeking to appoint a suitably qualified consultant or consultants to deliver a phase 2 feasibility and options appraisal for a potential Tourism Business Improvement  district (TBID) or Accommodation Business Improvement District (ABID) within the council boundary. This project is funded by the UK government through the UK Shared Prosperity Fund. 
This is a two-stage commission which envisages:

• Further feasibility work and wider consultation to build on the phase 1 study already produced
• Consideration of detailed options (see 'context' section below)
• Recommendations for a preferred option, leading to a decision at the end of December 2023
• Expert advice and support in the development of the preferred option to a ballot during 2024
• NB: Progressing to Stage 2 is subject to the outcome of the first stage of work and the eventual
decision by the TBID steering group.

Chester and Cheshire are one of the primary destinations in the UK, for both international and domestic visitors. The city's Roman heritage, its unique historic architecture and its position as the gateway to North Wales have led to it being much loved and visited for generations. The surrounding countryside is quintessentially English with charming villages, waterways and a number of historic houses as part of a growing leisure offer including high quality accommodation and food. Chester is also home to Chester Zoo, one of the biggest paid attractions in the UK, which is going from strength to strength. Other major attractions include Cheshire Oaks, Chester Cathedral and Chester Racecourse.
In order to enhance the current position, Destination Chester, a consortium of private and public sector players in the city and wider borough, decided in Summer 2022 to investigate a potential TBID. The findings of this initial feasibility study, produced by MOSAIC Partnership, were received in April 2023. Due consideration has been given to the report's findings and recommendations.
The primary recommendations are:
• Progressing a 'Tourism Only' TBID or Destination BID (DBID) for the whole council area (see list of NNDR classifications for inclusion at Appendix 1)
• Setting a threshold for inclusion of £18,000 Rateable Value (RV)
• A levy rate of 1.5%
• Excluding some key area including businesses within the two existing BIDs (Chester City and Northwich) and Cheshire Oaks
• That much wider consultation be undertaken as support, although strong, is limited to a small number of key stakeholders
The recommendation above (borough wide) generated a scope of c. 400 businesses providing approximately £500,000 per annum revenue. An option for a 'Chester Plus' boundary reduced these
amounts to c. 300 business generating approximately £400,000.
Subsequent analysis work has been undertaken on the MOSAIC report by Marketing Cheshire's interim support consultants, OneDay, which will be made available to the appointed team.
Although no final decision to pursue a BID has been taken, Destination Chester has established a TBID steering group, facilitated by Marketing Cheshire, and now wishes to take the work forward, pursuing significantly wider consultation on the proposed TBID and also to consider alternative models including:
• Geographic considerations and the potential for a 'Chester only' approach
• An accommodation BID (A-BID) based on the model recently introduced into Manchester, at a range of geographies, although a 'Chester only' or Chester plus' is considered the most viable
• The impact of variations in sectoral inclusion, thresholds for levy contribution, and any potential
exemptions
Timescales
An ambitious but achievable programme, compliant with legislation, has been developed which envisages the following broad potential timescale. This timescale is also mindful of the renewal ballot periods of two of the existing BIDs in the area. NB this timescale remains indicative and subject to further consideration by the steering group:
• Formal consultation including consultation prospectus; October & November
• Notice of Intention by BID proposer (TBC): Early November
• Report of Consultation: Mid December
• Decision to proceed (or otherwise): Mid December
• Development of BID proposal/business plan: February/March
• Issue proposal to potential levy payers: Mid April
• Ballot Date: Mid July
For this commission, Stage 1 will end in December, Stage 2 at the end of the eventual Ballot period
Proposals should include:
• Introduction (maximum 500 words)
• Detailed method statement (maximum 1000 words)
• Proposed timetable for production including key milestones (Table format - 1 page of A4)
• Demonstration of experience of providing similar services (maximum 1000 words)
• CV's of key personnel who will deliver the review (one A4 page summary per person)
• Financial proposal with daily rates and individual consultant day/time allocations
The closing date and time for the receipt of submissions is 16:00 hours (3pm) on Tuesday 10th October.
Late submissions will not be accepted.
Submissions will only be accepted if they are returned via email to tenders@cheshireandwarrington.com stating in the email subject which tender the submission relates to. Submissions sent by other means may not be accepted at the discretion of the Local Enterprise Partnership.
Download the full tender document here
Invitation to Tender: Business Improvement District Development Programme
DATE ADDED: 9/22/2023 10:59:41 AM
INVITATION TO TENDER FOR CHESHIRE AND WARRINGTON HOUSING DECARBONISATION AND RETROFIT STUDY (LEP REF: PDF2023/Housing)
Return Date of ITT: 9am 3rd October 2023
Overview & Context
Cheshire & Warrington Local Enterprise Partnership (C&WLEP), on behalf of Cheshire East Borough Council, Cheshire West and Chester Council and Warrington Borough Council are looking to appoint consultants to deliver an evidence base for the sub-region to provide a greater understanding of the challenges and opportunities for decarbonising public, private and charitable sector housing stock.
Local drivers include council climate declarations/plans and a priority of the recent Cheshire and Warrington Sustainable and Inclusive Growth Commission to speed up decarbonisation and retrofitting of the existing housing stock. Our local authorities have experience of delivering home energy efficiency activities, and a vision to create a plan for housing retrofit that works in partnership to decarbonise housing stock and help tackle the climate emergency and reduce fuel poverty.
Through collaborative working in the sub region, partners have identified numerous challenges impacting the residential journey to net zero including affordability and payback, value of homes, skills availability, technologies, conflict with the need to protect properties with architectural/historical merit etc. The scale of the challenge requires collaboration.
The effort to retrofit UK homes is ramping up, and the UK government's commitment to Build Back Greener sets out challenges to retrofit homes, taking a fabric-first approach and providing more efficient space heating. The government's Retrofit for the future guide and the LETI climate emergency retrofit guide offer insight on standards. There are also an increasing number of funding streams for retrofit including the Social Housing Decarbonisation Fund and the Green Homes Grant Local Authority Delivery, that have helped to support properties with low energy ratings, or that are off-grid and also to support people on low incomes. Part of the government's 'Green Day' announcement was an extension for the boiler upgrade scheme and the government further announced that it will consult on the technical specifications for the Future Homes Standard and Future Buildings Standard this year with the aim for legislation to take effect in 2025.
It is anticipated that the Cheshire and Warrington Sub Regional Housing Board will be the advisory board for this work, and a project team coordinated by the LEP will steer the delivery.
Funding has been provided by the North West Net Zero Hub, from the Department of Energy Security and Net Zero, and a representative will be part of the project team.
Project Aim
There are multiple aims driving this piece of work which include:
Reduce use of fossil fuels and reduce carbon
Support energy security
Improve energy efficiency
Save residents money.
Details of Requirements 
1. Undertake research and build upon existing information (outlined in ANNEX ONE) to produce an evidence base for retrofit in Cheshire and Warrington presented in an agreed format.
a. To undertake a baseline study for each local authority area – Warrington, Cheshire East, Cheshire West and ability to aggregate to subregional level
unit type
property type
property performance
housing tenure
floorspace
building fabric
heating system
Consumption
Local area conditions
Deprivation
b. To determine the types of intervention to achieve carbon neutrality, retrofit modelling is required including:
Identification of scenarios
Archetype typology % of stock/Local area conditions (rural/urban and by sub region)
Barriers to retrofit by owner type (claimant, LSOA, income, fuel poverty)
Decarbonisation options – heat, energy efficiency, renewables
Infrastructure
Owner types
Mixed use
c. Map opportunities and routes to delivery solutions including:
Funding and finance analysis
Technology and infrastructure
Delivery models
Role of public sector
Coordination with new build
Skills and jobs required
Scale of economic opportunity
2. Identification of best practice / what other areas/authorities are doing around retrofit and decarbonisation of housing including wider housing decarbonisation, sub regional provision to date and considerations for future work (building on any existing work in the public domain including for example public acceptability).
The Budget
£45,000.00
It is anticipated that most of the budget will be used on 1a-c with a smaller share for item 2.
The Team
The consultants should have expertise and extensive experience in sustainability / net zero including delivering housing retrofit projects. They should have experience of transformative energy and associated programmes and policy with the ability to provide practical evidence-based advice and arguments deployed appropriately and in line with the work programme. Consortium bids are acceptable provided there is a clear division of roles and responsibilities, and confirmation of which party will be the nominated lead.
Programme Management
The contract lead for this work will be Melissa Crellin, Strategy and Public Affairs Director at the LEP, melissa.crellin@cheshireandwarrington.com, working closely with John Adlen, Growth Director and Project Sponsor on behalf of the Subregional Housing Board, alongside a project team made up of local authority housing team with climate representatives.
Closing Date & Submission
The closing date and time for the receipt of submissions and all requested documentation relating to this stage is 09:00 hours (9am) on 3rd October 2023.  Late submissions will not be accepted.
Submissions will only be accepted if they are returned via email to tenders@cheshireandwarrington.com. Bidders should not send their completed submissions to/copy in any other email address.
Tenderers are advised that it is compulsory to complete and return all of the following documents in the format provided as per the instructions of this ITT. All questions must be answered, where a question does not apply please state "Not applicable".  Failure to complete the documents in full and/or provide all documentation will result in a non-compliant tender submission and will mean that your tender is not considered.
Form of Tender Declaration (Appendix 1)
Pricing Schedule (Appendix 2)
Supplier Technical Questions & Answer Sheet (Appendix 3)
The proposed schedule for the procurement process is as follows. However, the dates indicated, except for the return date should be regarded as indicative at this stage as The LEP reserves the right to extend and / or amend the timetable as necessary. Any major changes will be communicated to all potential tenderers.
| | |
| --- | --- |
| Activity | Date |
| Invitation to Tender (ITT) Live     | 15th September 2023 |
| Deadline for queries | c.o.p 21st September 2023 |
| The LEP response to queries via email/website to all tenderers | c.o.p 26th September 2023 |
| Tender submission deadline | 9am Tuesday 3rd October 2023 |
| Interviews | w/c 2nd October |
| Evaluation of submissions | w/c 2nd October |
| Bidders notified of contract award | w/c 9th October |
| Contract signing and start | w/c 9th October |
| Completion of contract | End of November 2023 |
Tender Queries
Please refer to tender queries and responses in the downloads below.
If you have any specific questions concerning this document or the process for submission of your proposal, then please email through to: tenders@cheshireandwarrington.com no later than c.o.p 21st September 2023. Only questions submitted to this email address will be answered.  Queries received after this date will not be accepted and will not be responded to.
It would be most helpful if queries could be submitted in one email rather than piecemeal. If any question or request for clarification is considered to be of material significance, both the question and the response may be issued for review by all potential providers in a suitably anonymous form. All communication received from potential providers will be treated in strict confidence but are subject to this paragraph.
Download the full Invitation to Tender document below:
Cheshire and Warrington Housing Retrofit Study ITT Queries
Housing Retrofit ITT Queries
DATE ADDED: 9/27/2023 12:44:32 PM
Terms and Conditions
CWLEP Standard Services Agreement And T Cs
DATE ADDED: 9/28/2023 9:48:07 AM