Industry figures join Sustainable and Inclusive Growth Commission
Introducing the Sustainable and Inclusive Growth Commission
Business leaders with experience of energy intensive industries and innovative approaches to carbon reduction are amongst the distinguished panel of experts joining the board of the new Sustainable and Inclusive Growth Commission for Cheshire and Warrington.
 The Commission, chaired jointly by Sam Corcoran, leader of Cheshire East, and Robert Davis, chief executive of EA Technology, will operate independently and has been tasked with helping the region develop a fairer, greener economy that delivers lasting benefits for local people and businesses.
It will be supported by the Cheshire and Warrington Local Enterprise Partnership along with the three local authorities in the area, Cheshire East, Warrington, and Cheshire West and Chester. It has a remit firmly aligned to the UK Government's recently announced ten point plan to 'build back better', supporting green jobs and accelerating the path to net zero.
The appointees include Adrian Curry, the Managing Director of Encirc, a glass manufacturing business which has a base at Elton, Cheshire.  Adrian is a well-known figure in the glass industry and is president of the trade body, British Glass.
Other specialists include Mark Thompson, who spent 10 years at Innovate UK where he was Head of Energy. He has subsequently held director roles at other organisations and led programmes focused on clean growth and low cost nuclear.  Earlier in his career, Mark was involved in automotive engineering at Bentley in Crewe.
Rachel Shorney, a Stakeholder and Community Engagement Manager at SP Energy Networks, is another appointee able to call on a wealth of industry experience. Rachel has spent over 30 years' working on the design, operations and construction of large energy infrastructure projects. For the last decade, Rachel has helped connect producers of renewable generation with the SP Energy Networks distribution grid.
Helena Anderson, meanwhile, is the founder of Ikigai, a net zero investment consultancy, accelerator and developer. Helena set up the business in December 2017 after two years at the UK Department for International Trade, where she was Head of Energy Capital Investment. Her responsibilities included shaping Government policy-aligned, private sector-led, energy projects, businesses and technologies.
Robert Davis, co-chair of the Commission, said: "Our role is to inspire investment in a 'Green Recovery' by both the public and private sectors in Cheshire and Warrington, and to demonstrate the return on investment they can realise. We have a unique set of assets and capabilities in our sub-region – let's take this opportunity to create a greener future for everyone."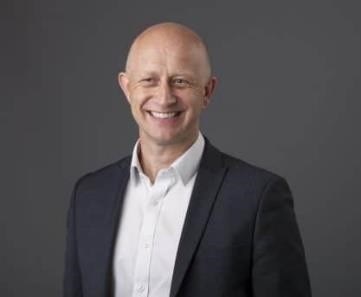 Clare Hayward, a member of the Commission, and chair of the Cheshire and Warrington LEP, said: "We are focused on what steps need to be taken to ensure a brighter future, delivering jobs, protecting and taking positive action to address inequalities.  As we live and work in one of the UK's most energy-intensive areas, ensuring we can achieve clean growth is a huge priority."
The new board also features Annette McDonald, Managing Director of Tatton Food, Farming, and Environment. Annette is also Chair of the Cheshire and Warrington Local Nature Partnership and has a career that includes nine years as Head of Projects, Innovation and Commercial for Reaseheath College.
Similarly, James Hall, Estates Manager, is a chartered surveyor who looks after a portfolio of interests at the Cholmondeley Estate. He is a Board Member of the Environment Group chaired by the eminent economist Dieter Helm and is on the Business and Rural Economy Committee of the Country Land and Business Association.
Professor Chantal Davies, a Professor of Law, Equality and Diversity at the University of Chester, is a leading authority on equality. She worked for Eversheds and the Equal Opportunities Commission before becoming an academic. Chantal has developed and is a Director of 'FRED' – the Forum for Research into Equality and Diversity. Past research focuses on the experiences of ethnic minority students within higher education and the use of positive action.
Mark Howden, Chief Executive of the Peaks and Plains Housing Trust, is another respected industry figure. He manages over 5000 homes across East Cheshire and the High Peak and has more than 20 years' experience in housing, urban regeneration and economic development.
The Commission also features Councillor Judith Guthrie, the member of the Executive Board for the Environment, Public Protection and Climate Change at Warrington Borough Council. Judith brings far-reaching experiences in community engagement and local environmental policy.
Finally, Ryan Burke, a fashion designer and entrepreneur behind a Warrington-based sustainable lifestyle company, has also been appointed. Ryan is an advocate for sustainable design and a founding member of the LEP's Engagement Board. Ryan represents the group on the Marketing and Communications Board.
One more commissioner, from Cheshire West and Chester Council, is expected to be confirmed in December.