Case Study: Yprotech- Northern Powerhouse Investment Fund
£400,000 round of fundraising for YProtech Ltd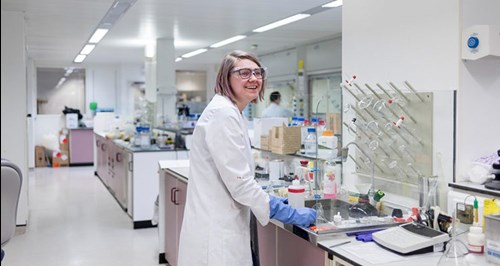 Corporate finance house Acceleris Capital has completed a £400,000 round of fundraising for YProtech Ltd, consisting of £250,000 equity finance and further £150,000 of debt, provided by NPIF – FW Capital Debt Finance, a product fund managed by FW Capital and part of the Northern Powerhouse Investment Fund.
YPT is a specialist High Value Chemistry Services Company formed in 2011 aimed primarily at the life sciences sector. Based at Alderley Science Park, Cheshire, the core of the company's business relates to the provision of chemistry technical services to companies in the pharmaceutical, biotechnology and applied chemistry sectors.
Since its previous equity fundraising in October 2016, YPT has boosted its revenues impressively and reached profitability in early 2018. The company now boasts a diverse customer base from the UK, Europe and the US which includes both listed and private companies, large corporates, universities and other research institutions.
The funds will be used to provide additional growth capital to advancer further into the niche service offering in YPT's high-potency facilities as well as to capitalise further on the provision of medicinal chemistry expertise and the well-established chemistry services model.
The Northern Powerhouse Investment Fund (NPIF) recently marked a significant milestone in its 18-month history, having backed £100 million of investment across the Northern Powerhouse region. To date, NPIF has made over 300 investments in small growing businesses across the 10 Local Enterprise Partnership (LEP) areas it operates in.
Following completion of the deal, Executive Chairman of YPT Dr Tony Flinn, said: "The Board and management team are delighted to secure the funds which will allow us to invest further in new services, strengthen the Company's commercial and marketing resource and drive further growth in a growing market. Customers are searching for flexible resource and added-value expertise which is where YProtech excels".
Philip Cox, chief executive of the Cheshire and Warrington Local Enterprise Partnership, added:   "This significant investment not only reflects confidence in YProtech, but also helps to support the development of the Cheshire Science Corridor Enterprise Zone, one of our key strategic priorities. We know that science and technology are key to growing our economy and driving job creation and this expansion will strengthen Cheshire and Warrington's leading position in pharmaceutical, biotechnology and applied chemistry sectors. 
 "This is very welcome news for YProtech and we are pleased to see that our £13m commitment to the Northern Powerhouse Investment Fund is making a tangible difference to businesses in Cheshire and Warrington. We look forward to YProtech's continued success, growth and development." 
Grant Peggie, Director at British Business Bank, said: "This round of funding will allow YProtech to invest in further operational improvements and support further investment in innovation and we look forward to their continued success and growth within the Northern Powerhouse region".
 The Northern Powerhouse Investment Fund project is supported financially by the European Union using funding from the European Regional Development Fund (ERDF) as part of the European Structural and Investment Funds Growth Programme 2014-2020 and the European Investment Bank.