Case Study: Purple Banana Marketing- Start-Up Support
Support helped Sarah develop a value proposition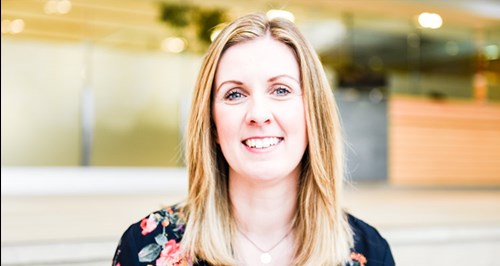 When Sarah set up Purple Banana Marketing in January 2019, she knew that a traditional marketing agency might not be the right fit for her business idea, as she wanted to fill a gap in the market for SME businesses. With help from the Growth Hub, Cheshire and Warrington Business Growth Programme and Digital Plus her business now has clear strategic direction with a value proposition that resonates with businesses looking for growth.
Sarah began her business journey, knowing that she wanted to utilise her years of experience of helping businesses to reach their full potential through marketing strategy and campaign delivery. Whilst she knew she had the skills and background to help them, Sarah wanted to ensure SMEs saw a long-term benefit and results after utilizing her expertise.
At this point, Sarah reached out to Cheshire and Warrington Growth Hub for support around further developing her marketing consultancy business and understanding how to turn her idea, of helping SMEs, into reality. After talking with Sarah, The Growth Hub referred her to two support programmes, Cheshire and Warrington Business Growth Programme and Digital Plus.
Cheshire and Warrington Business Growth Programme is a fully funded support programme for newly trading businesses or those with a business idea. Sarah says that by April, when she started the programme, "I knew I wanted to maximise the opportunity to empower businesses through strategic marketing planning, which I had a real passion for doing." With support from the advisers and the wider cohort of other entrepreneurs also on the programme, Sarah began to crystallise exactly what Purple Banana Marketing could offer clients. Through this process Sarah pinpointed exactly how her marketing consultancy could be different and how she was going to grow her business. Sarah decided that Purple Banana Marketing would offer SME businesses a service to build their own "centre of marketing excellence" internally and would help them develop a strategic marketing system that aligned to their specific business goals.
Purple Banana Marketing was also referred to Digital Plus, a programme where Sarah attended a seminar on Digital Marketing and Social Media. This helped Sarah increase her knowledge of digital marketing, e-commerce and cloud computing and develop a digital marketing strategy for Purple Banana Marketing. Sarah states that "As a start-up business, I found it really useful taking time at the outset to think about my own business goals. Both programmes really helped me to be clear on what I wanted to achieve and how I was going to do that. I really enjoyed the Cheshire and Warrington Business Growth Programme as it meant I could learn from and share experiences with other business owners. Since completing the programme, the support from the leaders and cohort is long continuing. The latter is a fantastic bonus as we're a close group who will undoubtedly continue to support each other."
Andy Devaney, Business and Innovation Director at Cheshire and Warrington LEP said "The Growth Hub is here to support businesses at every stage of their growth journey, from start-up businesses like Purple Banana Marketing to well-established businesses looking to expand. We provide this support by working with specialised programmes like Cheshire and Warrington Business Growth Programme. We look forward to continue working with Purple Banana Marketing and helping Sarah to further develop the business."