Case Study: Gluu- Northern Powerhouse Investment Fund
£100,000 investment in edtech firm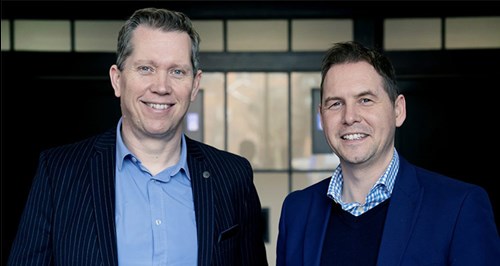 Chester-based EdTech firm Gluu, which aims to increase teaching capacity through technology, has received a £100,000 loan from NPIF – BFS & MSIF Microfinance, a product managed by GC Business Finance & MSIF and part of the Northern Powerhouse Investment Fund.
Incorporated in 2016, Gluu's purpose is to find the best EdTech practices and make them accessible to all. The model aims to distribute current best practices with others in the sector, creating a shared goal partnership and reducing teachers' workloads. The business currently works with a number of international partners to scale its products globally, including Microsoft, HP and Britannica.
The platform identifies best in class solutions, which are tested by its partner school, Shireland Collegiate Academy (SCA) in the West Midlands. SCA is a Multi-Academy Trust  that has gained a global reputation for the effective use of technology to improve standards and embed new approaches to learning. The solution is then licensed  to potential partners, including schools and international brands, to scale with the respective network. The firm's latest solution, Britannica LaunchPacks, is aimed at  GCSE pupils studying history and geography. It was curated by teachers, for  teachers and their students to build subject-area knowledge, think critically and make cross-curricular connections that help engage them in meaningful learning.
The £100,000 investment will allow Gluu to take on two new employees to join Director Sean Gardner. The funding will also be used to fund content creation, while allowing the firm to partner with further schools and roll out its software more widely.
Sean Gardner, Director of Gluu said: "Gluu's purpose is to make a positive difference in schools to help children access new ways of learning. We noticed that across different sectors, best practices seemed to be shared but in education, this was not the case. By partnering with SCA and international EdTech brands, we are able to bring these ideas to life and, more importantly, make them accessible to all. I'm excited to be able to grow the business with this loan and welcome some new members of staff to join me on Gluu's journey."
Simon Truby, Senior Business Loan Manager at GC Business Finance said: "At GC Business Finance we are always looking for businesses that make a difference and we strive to help small firms reach their goals. Gluu has huge potential as a new EdTech category to push its product solutions far and wide, which is why it is such an exciting business to invest in. We look forward to working with Sean and his new team, helping children with new ways of learning which will in time lead to a more prosperous economy."
Sue Barnard, Senior Manager at the British Business Bank, said: "The Northern Powerhouse Investment Fund seeks to boost growth in smaller businesses across the region with finance to support new jobs and expansion. Funding such as this highlights the important role of external finance as well as the positive impact NPIF is having on North West businesses. We would encourage other small businesses seeking to grow to see what funding support is available from NPIF."
The Northern Powerhouse Investment Fund project is supported financially by the European Union using funding from the European Regional Development Fund (ERDF) as part of the European Structural and Investment Funds Growth Programme 2014-2020 and the European Investment Bank.