Case Study: Body Stress Release- Business Growth Programme
Nichola attended a series of workshops and masterclasses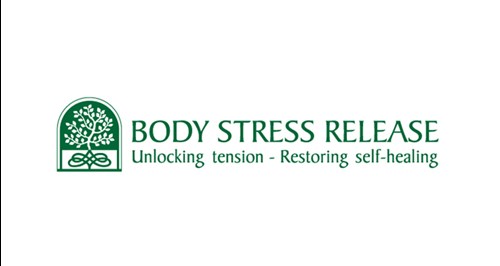 Body Stress Release (BSR) is an alternative healthcare company, focusing on the relief of stress through complimentary healthcare, working alongside conventional medicine. The Cheshire based business is managed by healthcare practitioner Nichola Friel.
The synergy with conventional medical healthcare is essential to Nichola's business which does not diagnose, treat or advise on medical conditions. The objective of Body Stress Release is to provide expertise in relieving stored tension for clients with outstanding medical conditions who experience discomfort associated with their health issues. Body Stress Release has a very positive relationship with health services and healthcare professionals. Over the years, many medical practitioners including GPs, surgeons and paediatricians, as well as physiotherapists, fitness coaches and psychologists have signposted their patients to BSR.
Nichola ran a successful practice in South Africa before moving to Cheshire in 2017. She realised that she would need to develop a strong online platform in order to attract further business so in 2019 Nichola was sign posted to the Cheshire and Warrington Business Growth Programme by the Cheshire and Warrington Growth Hub after she had visited them asking for support and advice on establishing an online presence for her business.  Aspects such as content marketing and social media were areas that Nichola highlighted she needed to improve to showcase her business online. As well as understanding the need for informative and interesting content shared on a website and through social media, Nichola was keen to have a space that would allow her to share the testimonials from customers i.e. the word of mouth. By signing up to the Cheshire and Warrington Business Growth Programme, Nichola also realised the importance of the business networking opportunities that would become available. It offers a safe and friendly space in which businesses can interact, share best practice and make useful business connections.
Nichola attended a series of workshops and masterclasses at the University of Chester's Riverside Innovation Centre and the Warrington campus as well as several networking events.
"I went to various sessions including Content Marketing & Social Media, Digital Marketing and LinkedIn to name a few! I found all events very informative and was able to structure learnt information into my business. My experience of the Cheshire and Warrington Business Growth Programme has most definitely been positive. I have learnt a lot, met some great people and have seen an influx of online engagement which is exactly what I was looking to achieve".
The Cheshire and Warrington Business Growth Programme is a consortium of North West based partners set up to deliver business growth activities across priority sectors from 2016-2021. With a £3.85m investment of European Regional Development Funding (ERDF) matched by investment by the three partner Institutions, this innovative programme brings together three key business support providers across Cheshire and Warrington to offer businesses access to a variety of services.