Afternoon Tea in Cheshire
Afternoon Tea, the perfect treat for hard-working employees
Afternoon Tea is a quintessential custom which has been enjoyed by many a person over the years. Though it is now much more accessible than it once was, the social phenomenon still retains its booshie, exquisite connotations, making it the perfect treat for you hard-working employees to know they are highly valued, and to enjoy some well-earned social time away from the office (and perhaps a glass of fizz too).
CREWE HALL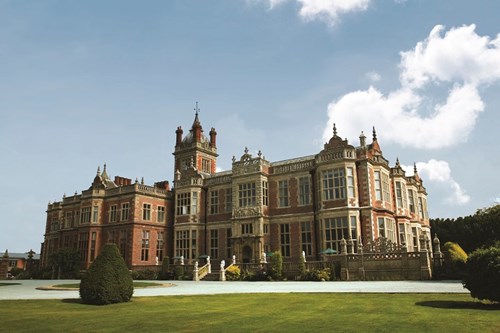 An award-winning Afternoon Tea at Crewe Hall, a Grade I listed hotel hidden away from the bustling railway activities of the town, takes place in the historic Sheridan Lounge, an old-college-inspired hall crowned by the ornate carved oak screen and plush seats and sofas. From a traditional English Breakfast, to Persian Pomegranate and White Pear & Pea, an Afternoon Tea at Crewe Hall will certainly come complete with each member of your team's beverage of choice. Brought to your table on a delightful tiered stand will be finger sandwiches boasting luxurious fillings such as hen's egg and watercress mayonnaise, and roasted pepper, feta and basil, as well as a range of decadent patisseries and traditional scones with jam and cream. When partnered with a beverage, be this an English Breakfast black tea, a White Pear & Ginger blend, or even a cheeky tipple, there is no doubt in our minds that an Afternoon Tea at Crewe Hall will take the cake (or biscuit) for your team! FIND OUT MORE HERE
INGLEWOOD MANOR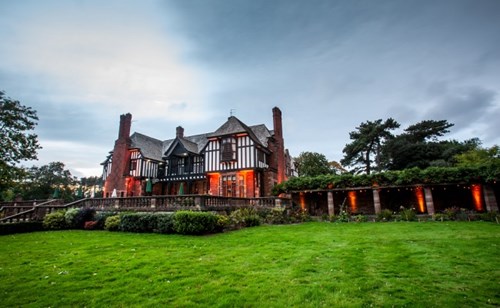 Indulge in a sumptuous Afternoon Tea in the tranquil grounds of Inglewood Manor, the impressive Grade II listed building located just minutes away from the cosmopolitan city of Chester. Boasting an indulgent spread of freshly made pastries, scones, and dainty sandwiches alongside a hearty selection of speciality teas, coffees and hot chocolate, your team's afternoon pause will be nothing short of glamourous and refined. Why not go one step further and add a flute of bubbly to complement your classy experience? READ MORE HERE
PECKFORTON CASTLE
By just catching sight of the grand premises and grounds in the rich Cheshire woodland, you know that your Afternoon Tea at Peckforton Castle will be one to remember (and for all the right reasons). The extravagance continues inside, as you will be seated in the award-winning, 3 AA Rosette 1851 Restaurant. Offering both Classic and Indulgent Afternoon Tea options, you will be sure to dine in style with only the finest selection of finger sandwiches, fresh pastries, scones, and, of course, hot beverages and champagne. FIND OUT MORE HERE
Have we tempted you into an Afternoon Tea experience for the team? Figures show that Afternoon Tea is growing rapidly in popularity and with so many iconic destinations across Cheshire and Warrington, why not treat your team to an experience with one of our treasured partners above?