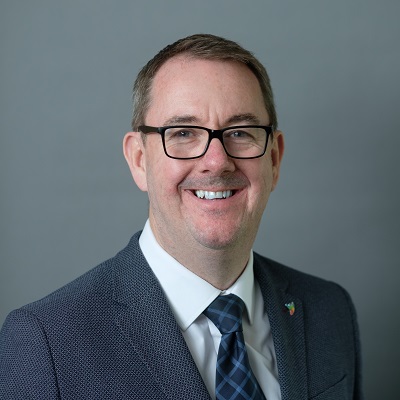 Christopher Hindley, OBE
Chief Executive, The Youth Federation
Chris is Chief Executive of the Youth Federation, a group of charities and companies that deliver programmes that support Cheshire and Warrington's young people.
Chris has led a significant transformation to grow YouthFed, tripling the turnover in seven years.
Download Register of Interests
He has led a significant transformation to grow the organisation, tripling the turnover in seven years and switching income sources from predominately grant-based to income derived from payment by results contracts. The Youth Federation is a regional charity headquartered in Ellesmere Port delivering employability, educational, engagement and infrastructure services to young people and youth groups in Cheshire, Halton, Warrington and the Wirral.
Chris has worked in the charity sector for 20 years, supporting a broad range of beneficiaries: ex-offenders with NACRO; families who find themselves homeless at the West Lancs Crisis Centre; communities through NACAB and young people in care during his time at the National Youth Advocacy Service.  He joined the Youth Federation in 2009. More recently he led the implementation team that created the Fermain Academy, Macclesfield. Incorporating a £1.7 million build programme, the school opened in September of 2015 and continues to be heavily over-subscribed.
In his other roles, Chris is a trustee of the national charity UK Youth and a member of their Finance Committee, he is a Member of the Trust Board of the Fermain Academy and is a Director of Healthwatch Cheshire, the area's consumer champion for health and social care.