Celebrating International Women's Day - Donna Okell, Cheshire for Good
Hear from Donna Okell, Cheshire for Good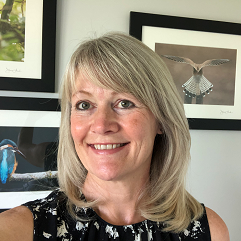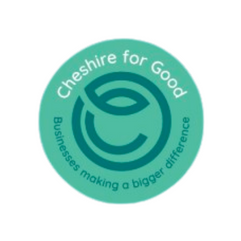 Donna Okell, B Leader and Founder, Cheshire for Good
Donna Okell shares what her organisation is doing to be more inclusive and drive change, what a diverse and inclusive future means to her and who inspires her.
What have you/your organisation done to be more inclusive and drive change?
Cheshire for Good exists to create a cleaner, greener, fairer future...in Cheshire and for the world. We do this in two ways:
We inspire, inform, and enable our forward-thinking business leaders to better understand and improve their impact on their colleagues, communities, customers and the environment. Expert speakers from incredible businesses, and local charities, are invited to our monthly online member's meetings to share their knowledge and experience and encourage our members to consider ways they can build successful businesses that are good for people, the planet, and profit. In a recent poll by B Lab 72% of people said that they trust business leaders to address the most serious societal and environmental issues facing us today. We helping to drive systemic and sustainable change by encouraging all businesses in Cheshire to align their operations with the interests of all stakeholders, not just to maximise profits.
B Corps are a new type of business that meet the very highest verified standards of social and environmental performance. They're businesses that are doing good AND doing well. To become B Corp Certified a business need to complete a rigorous and comprehensive assessment called the B Impact Assessment (the BIA). Any for-profit business can complete the BIA and apply to become B Corp, and many business leaders find it beneficial to have focussed support from a B Leader. I am a B Leader, which means I have completed the B Leader Programme offered by B Lab and can work with companies that want to become B Corp Certified. Cheshire for Good offers supports for businesses on the B Corp journey, both bespoke B Leader support, and through a B Corp Accelerator Programme.
What would an international future that is diverse, equitable and inclusive mean to you?
Everything! As Ghandi said: "Our ability to reach unity in diversity will be the beauty and the test of our civilization." Organisations which are inclusive, equitable and diverse are more innovative. That's because everybody belongs, and a wider range of ideas and perspectives are included. It just makes sense and shapes a better world for all.
Which woman do you think lives these values and inspires you?
Jaqueline Novogratz. In 2010 I read Jaqueline's first book "The blue sweater: bridging the gap between rich and poor in an interconnected world". It was at a time when I had decided to leave my role as a Private Banker for Coutts & Co to do something that felt it would have a greater impact on people and the planet. Jaqueline too had left a successful career in international finance to "make a difference." Her book inspired me and told the story of how she set up the organisation Acumen, which invests patient capital in businesses that provide critical goods and services to people living in poverty. It estimates that it has impacted more than 260 million people through its investments. I've since read her book "Manifesto for a Moral Revolution" an outstanding and inspirational read which has been a key driver for the systemic positive change I am trying to influence in Cheshire.