Case Study: JS Bailey- Manufacturing Growth Fund
New system will help them to compete in new markets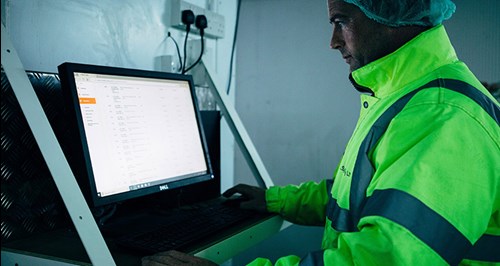 JS Bailey manufacture cheese from their factory in Calveley Mill, Cheshire. Established over 30 years ago, the business has grown from a family business to become a national and international supplier for the catering and food services industry, whilst also supplying retailers with a range of cheese under the Calveley Mill brand. The business employed 68 people in April 2017, with an annual turnover of £23m.
The business was performing well and growing steadily, but could see inefficiencies with their business management systems. Anne German, System Manager at JS Bailey said:
"Our processes had become outdated and could no longer support the fast-growing business we had become. We were using a combination of paper and online systems to manage the business, with our customer relationship management system (CRM), sales, financial reporting, management accounts and payroll all on different platforms which were not integrated.

"By using multiple systems, we were creating additional work, and there was a risk of human error. It was time for us to consider a digital solution."
Anne approached Phil Anders, specialist Manufacturing Advisor at the Cheshire & Warrington Manufacturing Growth Fund for help. Phil said: "The Manufacturing Growth Fund provides 30% grant funding for projects just like JS Bailey's. In addition to financial support I was able to work with Anne to develop a brief which would guarantee that they invested in the right software to meet their needs, whilst sourcing the best provider for their business."
JS Bailey received a grant of £4,500 from the Cheshire & Warrington Manufacturing Growth Fund towards the cost of the project, and appointed a supplier to develop the new system, which was launched at the end of 2017.
Anne said: "Developing a software system for our business was going to be a complex project. It was really helpful to bring in external expertise to make sure that we got the project scope and brief right prior to selecting our provider. Phil understood the challenges of the business, and helped us consider a plan to roll out the new system across the workforce, whilst ensuring we met the requirements of our British Retail Consortium (BRC) accreditation, which was essential for our supply chains. We have now implemented a cloud based, Enterprise Resource System (ERP). This new software has enabled us to integrate our systems and provides us with real time updates for accurate and fast reporting. Manual updates have been removed from the process and I believe that this will eliminate approximately 80% of the paperwork we previously managed."
By automating their processes JS Bailey have improved the efficiency of their management processes, but also have a much better handle on lead times, downtime, their procurement and delivery schedules, which in turn has enabled them to increase productivity.
Anne said: "This digital transformation means we have a better understanding of how the business is operating. The data that we can extract from the system means that we can quickly address any bottlenecks at the root cause and map our resource more effectively. As a result, we've been able to increase productivity and production. We have taken on nine new employees in the Production Team to help meet increased demand."
Phil said: "JS Bailey have made a real leap forward by investing in this system. The improvements to business operations means that their data is more reliable. This data will help them grow further, as they can better understand their customers, allowing them to anticipate market trends and identify demand for potential new products or services. Data is King for a manufacturing firm, and this new system will help them to compete in new markets, and retain their existing customer base. The increase in headcount to 77 and the capacity to win new business means that JS Bailey are on track to achieving their growth ambitions."