Case study: H2O Innovation-Key Account Management
Supported to grow Genesys International after acquisition
The purpose of H2O Innovation is clear from its name. Striving to simplify water through innovation, since it was founded in Canada more than 20 years ago, the multi-award-winning company integrates leading technologies with the unparalleled knowledge of its trusted team of experts.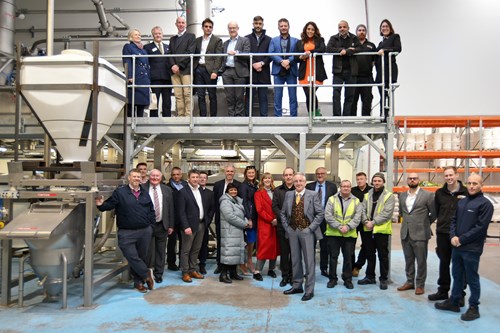 Built upon three interconnecting pillars; water technologies and services, speciality products, and operation and maintenance, the company has developed to provide solutions for drinking water, wastewater and water reuse applications across several industries.
Its success story has seen the business make a number of strategic acquisitions, including the purchase of Middlewich-based specialty chemical provider Genesys International, in November 2019. After this acquisition H20 Innovation started working with Ana Carbonell -  Global Account Manager from Cheshire and Warrington Growth Hub, part of Cheshire and Warrington LEP.
The move to acquire Gensys was made in order to turbocharge H2O Innovation's ability to manufacture and deliver speciality chemicals used to keep water purification reverse osmosis membranes clean. With a global network of more than 100 distribution partners to export to, the company was keen to increase production capacity.
Following ongoing support from Ana Carbonell, H20 Innovation received advice on exporting to the United Arab Emirates and specialist advice on training and recruitment support. 
Ana, their Global Account Manager also updated the company on what funding was available, including a growth and development grant from Cheshire East Council. H20 Innovation were able to maximise on export potential, by securing the growth and development funding from Cheshire East Council that supported the successful completion of a critical expansion project at its Specialty Chemicals Manufacturing Plant in Middlewich.
With this funding the company was able to hire a consultant who designed a new plant to boost production of its innovative chemical, powder-based cleaning solutions. The UK facility, subsequently doubled in size and now has capacity to produce 1,000 tonnes per year of their patented powder cleaners. The expansion also created two more local chemical operator jobs and a role for an additional research and quality control chemist.
"The scale-up wouldn't have been possible without the support of Ana Carbonell at Cheshire and Warrington Local Enterprise Partnership" says Steve Chesters, Managing Director of H2O Innovation Specialty Chemicals Group. "We are now in a stronger position than ever to exploit the global export potential of our ground-breaking chemical solutions."
"We have seen a clear acceleration in powdered cleaner sales due to their lower water footprint, which reduces freight costs and associated CO2 emissions compared to equivalent liquid products. Now we are equipped to satisfy this demand and grow our market even further, thanks to our expanded manufacturing capacity at the Cheshire site."
"What we're doing here in Middlewich, is truly trail-blazing and we're proud to be delivering such cutting-edge chemistry from our Cheshire base. Our location also allows us to plug into some outstanding academic and research capability via regional universities such as UMIST and we look forward to future innovations originating from our team."
Contact the Growth Hub to find out more about the key account management programme.