Case Study: EM Resist- Skills Support
Helped to find the right apprentice and KTP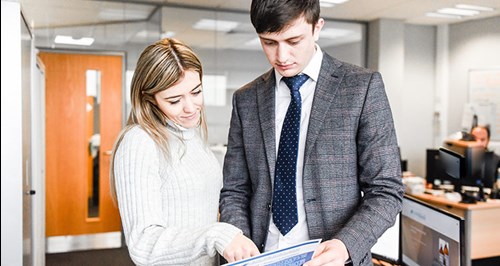 EM Resist, a specialist company in resist technology needed some skills support as their business grew.
Based at Alderley Park, EM Resist are a life sciences SME who specialise in developing materials used for electron beam lithography and nanofabrication. As they experienced continued growth they approached the Growth Hub for support.
A growth broker met with the firm and discussed what their current growth challenges were. After this meeting and understanding the business the Growth Hub:
Conducted a skills audit
Connected EM Resist to a local university for a knowledge transfer partnership
Helped EM Resist understand what suitable apprenticeships were available locally
Since receiving this support EM Resist have employed one apprentice in sales and marketing through Derby Business College. They are also finalising the details of a KTP (knowledge transfer partnership) with the University of Manchester.
Jade Markwell, Sales and Export Manager at EM Resist explained "As a small business trying to grow, we only had a limited budget for recruitment and it was not an option for us to employ anyone with the associated agency costs. When we made the decision to bring apprenticeships in to our business model, we struggled to find the right person we needed and only knew of options that carried a charge.  With the help of the Growth Hub, we were introduced to several colleges who helped match our business to the right candidate, and we were delighted that their services were provided free of charge."
Andy Devaney, Business and Innovation Director at Cheshire and Warrington LEP commented "Understanding where to start with apprenticeships and wider recruitment can be complex, especially for smaller employers, who often lack the time needed to research what apprenticeships are available. By helping EM Resist pinpoint exactly what role they needed in their business, they have recruited one new apprentice who can help to develop EM Resist's sales and marketing strategy for future growth. EM Resist have also engaged with The Macclesfield Pledge which helps employers to have a hands-on role in shaping and developing their future workforce and highlights the range of careers available to young people."