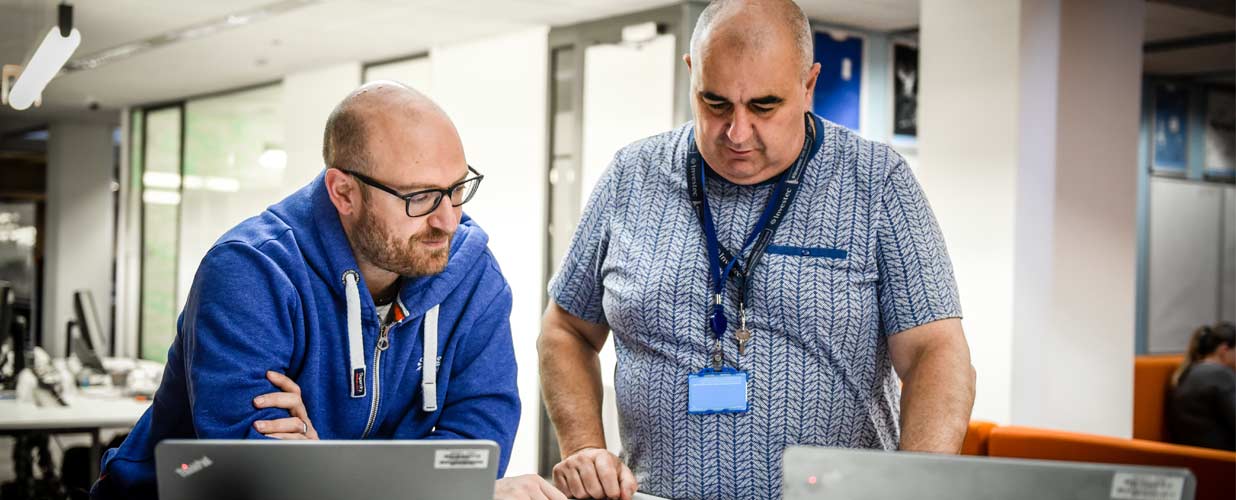 As an organisation we have a wide variety of opportunities for businesses to work with us. Any current opportunities are shown below.
Occasionally we will display opportunities on behalf of partners, these will be clearly labelled as a partner opportunity and we hold no responsibility over the outcome of these opportunities.
Invitation to Quote for Destination Chester Spring Blooms - Animation, Events and Experiences (MC REF: MC007)
Return Date for quotes: (21st January 2022 4pm)
Marketing Cheshire are looking to procure Animation and Events partners for Destination Chester's Spring Bloom programme.
Tenderers are requested to study the specification document in detail and ensure that the specified requirements can be met that are stated within the document and thus your understanding of our requirements is reflected in your Pricing schedule return.
The contract is expected to commence 31/01/2022, with the exact dates to be agreed depending on the agreement between the successful provider and Marketing Cheshire.
Tenders will be assessed based on the Most Economical Advantageous Tender submitted.
Background
Councils across England are to share £56m of ERDF funding to support the return to high streets safely and help build back better from the pandemic. This funding shall be known as the "Welcome Back Fund" (the fund) and it builds on the £50m Reopening High Street Safely Fund (RHSSF) allocated to councils in 2020 and forms part of wider support government is providing to communities and businesses, to protect jobs, support the most vulnerable and ensure no one is left behind as we continue to tackle the Covid-19 pandemic and begin to build back better.
Destinations in the UK are in a race to reopen, stand out and reinvigorate their tourism and hospitality sectors. They need to do so in a safe and secure way, balancing the anxiety and social distancing concerns that will take some time to dissipate, and recognising the changes in the physical high street and social contexts. 
Consumer sentiment is mixed. 
By way of example, 20% of those questioned by Visit Britain are confident they will be able to make a trip in Spring and Summer, however fears and concerns around visiting attractions still far outweighs confidence and desire to return, though it is expected this will ease as the vaccination programme progresses. 
The Chester city centre offer is changing. 
In Chester, the high street has seen mixed fortunes, whilst it has lost Browns of Chester it is seeing an increase in rentals from independents including new Japanese and Vegan restaurants as well as independent retailers. In order to entice residents and visitors back into the city centre an experiential offer needs to be curated that runs throughout leisure, retail, hospitality and attractions. 
We have an opportunity to market a wider destination cluster to visitors and residents. 
We have an opportunity to better connect Chester's offer with the wider destination cluster, including Cheshire Oaks and Chester Zoo, and fantastic attractions across Cheshire West from Delamere Forest to Ness Gardens and our market towns and villages. 
2022 Spring Blooms Programme
Starting on the 14th February, large scale creative installations on the street will be put in place under the theme 'Designed by Nature, Spring Blooms' These will be nature based installations in the cities most iconic locations, including the Eastgate clock, the Cross, The Cathedral, by the River and in Grosvenor Park. The installations will be in place until the 31st March and will be a mix of digital and physical installations.
We are seeking interested companies to submit a quote for delivery of services to animate the city of Chester alongside the Designed by Nature spring burst programme.
We are looking for companies to submit proposals for two main areas of animation. 
City / Business dressing
Alongside the installations that are bringing nature into the city, businesses and partners are able to help transform the buildings and the streets of Chester into a burst of nature as spring springs.
Examples of types of city dressing
Giant leaves, flowers and foliage
Nature overtaking, birds and insects
Planting of visually interesting elements i.e. Pianos, armchairs, shopping trolleys
Please be sustainable! No plastics please, fabric or paper, recycled if possible.
As part of your application, you could apply as an individual business or work on behalf of a collection of businesses to bring their alfresco and shop frontages to life.
Events and Experiences
As well as visual interpretation, we are seeking quotes from companies to deliver additional events and experiences such as
Coordinating special menus and local food promotion
Events which promote sustainability and make use of the city's green spaces such as cycling or walking weekends
Pop up designed by nature in the other towns across Cheshire West and Chester
Indoor art exhibition focused on nature
We are open to other events and experiences which you feel are able to connect into the theme.
All activity must take place before the end of March 2022.
We are seeking quotes of between £2000 £10,000 and we will award multiple projects based on scoring.
The closing date and time for the receipt of submissions and all requested documentation relating to this stage is 16:00 hours (4pm) on Friday 21st January 2022. Late submissions will not be accepted.
Please submit to Nicola.said@cheshireandwarrington.com
Cheshire and Warrington
✖