Cheshire Day 2023
What's Your Cheshire Story?
Read the Cheshire Day Ambassadors Guide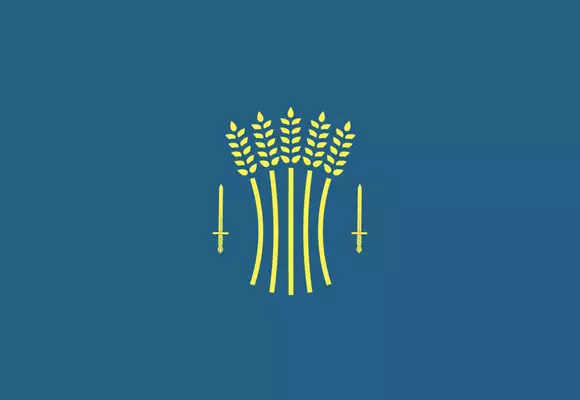 Download Cheshire Day brand assets
Add the brandmark or lockup to your assets for Cheshire Day or use the video and images provided
Download
What is Cheshire Day?
Cheshire Day is a multi-channel, cross-organisational initiative and a true chance to celebrate Cheshire: the people that make up our county, the businesses and organisations that thrive here, the stunning landscapes and charming towns and villages, are all a part of the Cheshire story and all deserve to be shouted about.
Cheshire Day is about raising the profile of Cheshire by showing the world that we're the best place to live, work, study, and visit. Using #CheshireDay the county has shown just how proud they are to be a part of Cheshire.
Cheshire is made of stories...
The story of our very own Magna Carta, the story of the nation's first named cheese, the story of shaping Britain's industrial revolution and how salt built a county; the story of looking to the stars to discover the wonders of the universe; the stories of sporting greats, musical legends, and the stars of stage and screen; the tale of a girl falling down the rabbit hole to find Wonderland; all have shaped Cheshire into a county we're proud to be a part of.
We all have a Cheshire story to tell
So this Cheshire Day is about sharing them. We want residents, businesses and organisations to share their Cheshire stories with us: to share why they call Cheshire home, their fondest memories of the county, their favourite things to do, some fascinating history, the stories behind what makes Cheshire the best place to live, work, and play.
What's your Cheshire story?
We are asking residents, businesses, and organisations, 'What's your Cheshire story?' Using our channels we will be gathering these stories to build Cheshire's narrative. We will use the stories of the brilliant people who make up our county to promote Cheshire as the best place to work, live, study, invest and visit.
Telling stories
This year we will be encouraging residents to share their stories on social media and offering a range of prizes to those that submit content through our Cheshire Day portal.
As Cheshire Day ambassadors, we want you to share your stories too.
Sharing stories
Working with our partners and stakeholders we will create a physical, on the ground presence for Cheshire Day with flyers and posters, Cheshire flags where applicable, Cheshire flag bunting, display screen adverts, signage and more. This will further encourage as many people as possible across Cheshire to get involved and shape the Cheshire story.
Tell your story
Cheshire Day is, above all, about celebrating Cheshire and we encourage you to get creative with our theme of 'Your Cheshire Story' this year. A few key ways you can get involved this year include:
1. Promoting Cheshire Day to your networks and encouraging customers to share their stories
2. Telling your Cheshire story as an example for customers and your networks
3. Using #CheshireDay in your social posts on 30 March
4. Monitoring social on the day and tagging our social accounts in your #CheshireDay posts
Inspiration
We want you to tell your Cheshire story, whatever it may be. If you're in need of inspiration, here are a few ideas:
The story of how your business / organisation started
The story of what made you choose Cheshire
The history of your location
What you love most about Cheshire
Interesting facts about your area
How you have been shaped by Cheshire and how you have shaped Cheshire
Share your stories via the Cheshire Day portal and on social to be a part of the Cheshire story.