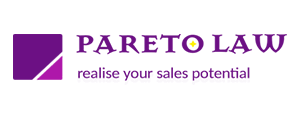 This course is delivered by Pareto Law
Non-accredited
Virtual
About this course
In an ever-changing sales climate, exploring new ways of connecting with your clients and prospects is more important than ever. This course will enable you to broaden your sales outreach, develop your activity cadence and ultimately drive more sales connections.
During an interactive virtual 2 hour session you will learn how to build your personal brand, understand your audience and deliver a relevant and scalable message.
Learning Outcomes
Developing your personal and professional brand
Understand the principles of being a thought leader in your industry.
Building your personal brand that give authenticity and relatability
Understanding the meaning of being a brand ambassador for your business.
Connecting with you audience
Research your audience to build familiarity and understand what's driving their decisions
Using social platforms to enhance and demonstrate industry knowledge and credibility
Broadening the scope and size of your audience to capture more sales connections
Delivering compelling messages that drive engagement
Understand how to produce an engaging and scalable message
Provide a simple way to structure your message that resonates with decision makers
Introduce "Cadence" to create a social selling plan
Course length
5 hours (virtual)

The classroom based course cost is £1512 per delegate.
The combined online and classroom-based course cost is £1344 per delegate.
The classroom based course with the Accelerate grant cost is £907.20
The combined online and classroom-based course with Accelerate grant cost is £806.40 per delegate.
Cheshire and Warrington
✖