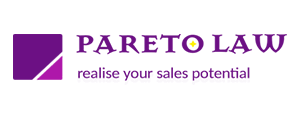 This course is delivered by Pareto Law
Face to Face Setting
Combined (Virtual and face-to-face Setting)
Non-accredited
About this course
For sales professionals who lead virtual commercial meetings and with a minimum of six months experience within their role, Sales Excellence is the optimal next step in their development. This virtual workshop is designed to offer a more advanced approach, perfect for those wanting to lift their performance to the next level. Delegates are given a practical toolkit which provides insightful methods on how to engage clients throughout the sales process and lead video conference meetings effectively towards a results-driven outcome. They are also coached in how to use their commercial and industry knowledge to full effect.
This virtual workshop will be delivered over a day and will be broken down into 2 x 3 hour interactive sessions and gives delegates the opportunity to learn through challenging, interactive and practical exercises.
Learning Outcomes
Session 1
Deliver impactful client engagements which increase your client success
Explain the importance of providing market insights to build credibility and client loyalty
Explain the P.R.O.V.O.K.E model to improve your sales results
Demonstrate powerful questioning techniques to uncover further client needs during virtual meetings
Demonstrate how to coach your client from a fixed position to being open to change
Session 2
Build the value of your proposition through 'story telling' and proof statements
Demonstrate how to pre-empt objections and overcome them confidently
Explain the Commitment Matrix to drive sales pipeline and commitment
Lead the sales process through implementing a winning virtual meeting structure
Course Length
Face to Face Setting - 1 Day
Combined - 2 x 3 hour interactive sessions

The classroom based course cost is £378 per delegate.
The combined online and classroom-based course cost is £336 per delegate.
The classroom based course with the Accelerate grant cost is £226.80
The combined online and classroom-based course with Accelerate grant cost is £201.60 per delegate.
Cheshire and Warrington
✖