Agile Project Management Foundation (AgilePM) with Foundation Exam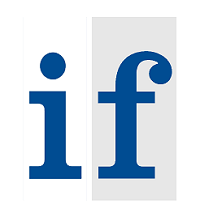 This course is delivered by Industry Forum
Virtual
Accredited by APMG (APMG Group) International
About this course
The Agile Project Management classroom training is a sure-fire way for you to learn the Agile methodology in a traditional environment. You will get a structured 2-day schedule that will provide high quality, detailed understanding of Agile concepts and how they are implemented into a project for a more flexible and iterative approach.
Our Agile Project Management classroom courses are delivered by qualified trainers who have extensive experience in the project management industry utilising the Agile methodology. They all provide a working knowledge of theoretical and practical Agile processes, demonstrating their 15+ year experience working in project management.
Who should attend
Agile Project Management is suitable for both experienced Project Managers who want to train in Agile disciplines, and for new Project Managers who wish to gain a globally recognised qualification.
This Agile Project Management online course is ideal for:
New Project Managers who work in an organisation that uses Agile and who need to improve their knowledge
An Agile project team member who wants to better understand their role and perform it well
Project Managers who need to cross-train from another management methodology
People who need documented proof of their Agile experience
Individuals who are cross-training for a role in project management and need a qualification to open new employment options
Pre-requisites
No existing knowledge is required to undertake this course.
Duration
3 days
Topics Covered
Introduction to Agile
Agile Project Management – The Basics
Roles and Responsibilities
Preparing for Agile Project Management
Pre-Project and Foundation Phases and Products
Evolutionary Development Deployment and Post-Project Phases
Techniques and Practices
Agile Control
Agile Planning
Exam Preparation
Exam
Multiple choice format
50 questions per paper
25 marks required to pass (out of 50 available) - 50%
40 minutes duration
Closed book
Course cost is £828 per delegate
Course cost with Accelerate grant is £496.80 per delegate
Cheshire and Warrington
✖