Wellbeing and Resilience Skills for Managers - Six Elements of Resilience © model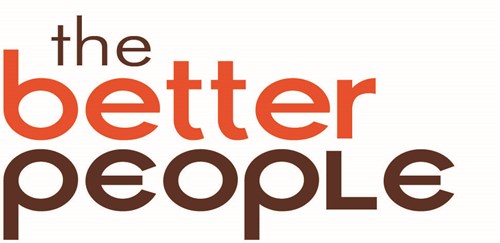 This course is delivered by skills provider The Better People 
Online self paced
Online with a tutor
Classroom Setting
Combined (virtual and classroom)
Non-accredited
Wellbeing and Resilience Skills for Managers Course
'The growth and development of people is the highest calling of leadership.' ~ Harvey S Firestone
In a time of unprecedented change to our working habits and social networks, it is more important than ever for senior leaders to understand how they can support their staff and look after themselves too.  
This self-directed, foundational course is based on the Six Elements of Resilience © model.  It is tailor-made to your organisation and designed as an introduction to resilience and wellbeing, for managers to study at their own pace.
Course details
Workshop + 5 hours
This course is a self-directed online programme, to be studied at the participants' own pace after an introductory workshop.
What will you gain?
The Better People do not believe in off the shelf, one size fits all coaching packages: they develop ALL of our courses according to your specific business need. Please get in touch with us directly to discuss how we can support your management team with specific areas of development such as:
Understanding the importance of wellbeing and resilience
Compassionate leadership
How wellbeing and resilience links to performance
Recognising signs of your staff not coping
How to have constructive conversations
How to manage teams remotely
Practical strategies for managing stress
Identification of individual need
Attitudes and behaviours
Who are these workshops for?
Management level individuals looking to support their team's wellbeing and development, through an in-depth understanding of resilience and enhancing their own leadership skills.
Facilitators
This course is designed and delivered by our RQi accredited senior coaches Janet Grant, Jayne Marks and David Murray.  With a wealth of experience between them across the finance, broadcasting, sports and pharmaceutical industries, The Better People work with you to design a bespoke coaching package. 
Online with tutor course cost is £1980 per delegate
Online self-paced course cost is £1710 per delegate
Classroom based course cost is £2038 per delegate
Combined classroom based and online with tutor course cost is £2038 per delegate
Online with tutor course cost with Accelerate grant is £1188 per delegate
Online self-paced course cost with Accelerate grant is £1026 per delegate
Classroom based course cost with Accelerate grant is £1222.80 per delegate
Combined classroom based and online with tutor course cost with Accelerate grant is £1222.80 per delegate
Cheshire and Warrington
✖