IOSH Managing Occupational Health and Wellbeing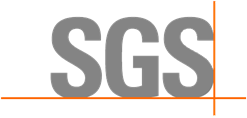 This course is provided by SGS Academy
.
Classroom
Elearning
Virtual Instructor Led Learning
About this course: 
The IOSH Managing Occupational Health and Wellbeing course continues to utilised globally as a positive mental health provider. The qualification provides intimate understanding of how to influence mental health and internal wellbeing in the right direction.

It will provide managers with the practical advice and tools to help create a healthy and productive workplace. The course will offer practical advice to manage health risks and understand cement the understanding of responsibilities for the health and wellbeing of staff.
Who is this for?
The course is designed for those in a Manager or Supervisory role or responsible or managing risk and resources.
Topics covered on this course:
A Health Company
Fitness for Work
Health Risk Assessment
Wellbeing
After completing the course you should be able to:
Understand the importance of health management and the key health needs of the organisation.
Recognise the types of health hazards and how to access, control and monitor the associated risks.
Recognise types of personal or health conditions that affect fitness for work and how to assess and manage their impact.
Understand what wellbeing is, how it adds value to the organisation and how to promote healthy lifestyles and positive mental health to enable a healthy workplace culture.
Accreditation: IOSH
Assessment:
There is a 30 minute test which consists of 20 questions in different formats and is completed at the end of the course. A practical workplace health risk assessment assignment is then completed within two weeks of the course ending.
Course length: 
Classroom - 1 day
Virtual Instructor Led Learning - 1 day
Elearning - 8 hours
The online with tutor course cost is £1620 per delegate.
The classroom based course cost is £1800 per delegate.
The Elearning course cost is £660 per delegate
The online with tutor course with the Accelerate grant cost is £972 per delegate
The classroom based course with the Accelerate grant cost is £1080 per delegate
The Elearning course cost with Accelerate grant is £396 per delegate
Cheshire and Warrington
✖