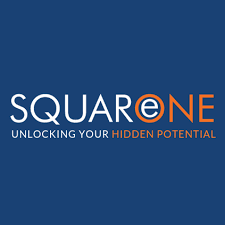 This course is delivered by SquareOne Training
Online with tutor 
About this course:
Civil 3D software is a civil engineering design and documentation solution that supports Building Information Modelling (BIM) workflows on a variety of civil infrastructure project types, including roads and highways, land development, rail, airports, and water.
Civil 3D helps civil infrastructure professionals improve project delivery, maintain more consistent data and processes, and respond faster to project changes. Additionally, users can help streamline time-consuming tasks such as intersections, roundabout and corridor design, parcel layout, pipes and grading with specific tools and customisable design standards.
As a result of attending this training, you will be able to organise project data, work with points, create and analyse surfaces, model road corridors, create parcel layouts, perform grading and volume calculation tasks, create assemblies and corridors, calculate corridor volumes, create pipe networks and basic junctions. Improve your project collaboration and workflow
Maximise the impact of your design in 3D.
Areas covered:
Use point data to create a site plan that is physically and legally accurate
Create a continuous surface that you can use to display contours and elevations accurately
Increase the accuracy of elevation calculations
Cut and Fill – review site volume calculations based on the terrain model
Transform a 2D schematic into a 3D site model by adding a directional surface to elevations
Save time by creating grading standards
Create long sections and new design profiles in a fraction of the time compared to CAD
Use profiles to view elevation data along with a horizontal profile
Represent a proposed surface along an alignment
View cross sections of elevations along surfaces
Create, view and manipulate a 3D model of a path for traffic
Incorporate road features into your design, such as lanes, side slopes, ditches and curbs
Create a corridor to calculate how much soil to be move, how much concrete and asphalt you need
Design and present the flow of a utility system
Use aerial photography
Add street signs, lampposts, and trees
Drive along an alignment
Understand best practices to visualise a corridor, tips to show off your work
Prepare quick and easy junctions using the Junction Design Wizard
Learn undocumented techniques for working with Civil 3D and together
Course length:
3 days
The course cost is £1062 per delegate
The course cost with Accelerate grant is £637.20 per delegate
Cheshire and Warrington
✖