Building Information Modelling for Architecture Design Essentials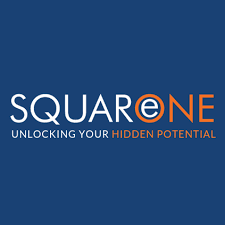 This course is delivered by SquareOne Training
Online with tutor 
About this course:
Take an idea from conceptual design to construction documentation within a single software environment. Create more accurate designs with stunning visualisations.
Design and documentation
Place intelligent elements like walls, doors and windows. generates floor plans, levels, sections, schedules, 3D views and renderings.
Analysis
Optimise building performance early in the design process.
Visualisation
Generate photorealistic renderings. Create documentation with cut-aways, and 3D views and stereo panoramas to extend your design to virtual reality
Multidiscipline co-ordination
Is a multi-discipline BIM platform allowing you to share model data with engineers and contractors within, reducing coordination tasks.
Understand how BIM changes how a building is designed
Develop good 3D modelling techniques
Create 2D details from your 3D model
Create construction documents
Areas covered:
Learn the right way to create a project – what to do first, second, etc. – and avoid mistakes later 
The power of  – dimension an entire wall in just 2 clicks 
Options for adding and modifying dimensions 
Use copy, align, move, mirror, trim, offset, fillet and split tools 
Understand multi-segment grids for more complex modelling 
Discussion of  modelling techniques – pros and cons 
Create your own wall type to see how  works, create floors 
Insert doors and windows, create door and window sizes 
Learn different methods for creating roofs, from simple pitched to bespoke commercial 
Best methods for creating and organising new views 
Create a staircase that meets building regulations in just 4 clicks 
Add simple furniture, understand families and hosted families 
Align model elements to different floors to avoid repetitive tasks and ensure accuracy 
Produce a near-photorealistic rendering in just 4 clicks 
Why schedules in  are 100% accurate 
Set up detail views and add detail components, repeated detail components, keynotes, detail lines 
Create filled regions 
Add detail lines and symbols to clarify design intent 
Add sheets with title blocks and project views 
Print to scale 
Course length:
Essentials: 2 days 
The course cost is £708 per delegate
The course cost with Accelerate grant is £424.80 per delegate
Cheshire and Warrington
✖